D. Scott Shettle O.D.
Board Certified
Optometric Physician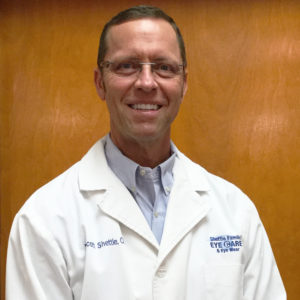 Shettle Family Eye Care & Eye Wear was founded by Dr. D. Scott Shettle and his wife Nicole. Shettle Family Eye Care & Eye Wear is an independent, privately owned, professionally operated office of optometry. Dr. Shettle has been providing comprehensive eye care for families in Pinellas County since 1994. He has built his medical career and reputation by taking pride in the care he provides, not only for his patient's vision, but for their well-being. Dr. Shettle has pledged to always be at the pinnacle of his profession by on-going professional education, studying the latest advances with the nation's foremost clinicians and holding himself to the highest standards in caring for his patients.